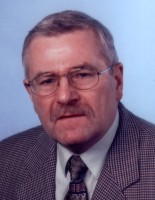 Inquiry to: Mr. Volland,
Genealogy Consultant,

webmaster(at)genealogy-consultant-volland(dot)de

To your Attention
- Please answer the below items completely. Otherwise your wishes cannot be proceeded.
- First time customers are requested to pay the agreed price well in advance.
Thank you very much for your understanding.
- Mutual trust between both parties is essential.

Zur Beachtung
- Ihre Anfrage kann lediglich bei Übermittlung untenstehend gewünschter Angaben bearbeitet werden.
- Die Aufnahme von Beziehungen zu Neukunden ist lediglich auf Vorauszahlungsbasis des Preises sowie auf Vertrauensgrundlage möglich.
Danke für Ihr Verständnis.

e-mail, name, street, city, ZIP-code, province/state, country, fon/phone, fax, your message